An Effortlessly Compliant Special Education & IEP System
SpedTrack is a leader for IEP software. Our IEPs are compliant with the special education guidelines. the IEP process is unique to each state. Special education management has never been more easy. IEPs can be emailed through our system. Conduct evaluations to determine if an IEP is necessary. Streamline your special education process today. It is a great resource for your special education teachers and staff.
From creating IEPs, evaluations, monitoring goal progress, and staying compliant, this is the software for you. Link our Special Education Suite to your SIS system.
Choose from our expansive list of pre-built reports used by special educators all over the country. Want to dive deeper? Our custom reporting is pretty impressive too.
SpedTrack allows you to easily manage IEPs, evaluations, and track IEP goal progress.
Spedtrack's IEP module allows you to write IEPs in a very timely manner. IEP management has never been easier. We make sure your IEP forms are up to date. We store the IEPs in the cloud for you. We even provide an IEP summary for your teachers.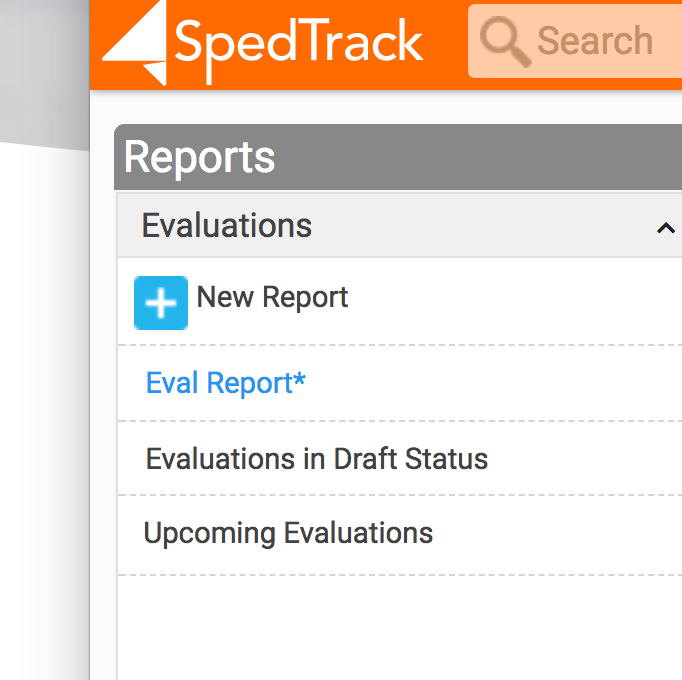 Your personal dashboard notifies you of all important upcoming meetings, deadlines, and other district alerts. You'll also appreciate the help center, fun facts, and your own customizable profile.
Easily write IEPs with our IEP writer. It makes sure you fill out all the necessary IEP forms. Tracking IEP goal progress is a breeze in SpedTrack. IEP templates make for even easier IEP creation. If your IEP has an error you will be notified of it. IEP compliance is of biggest importance. We also allow for easy transfer of IEPs.
Since SpedTrack is a leading IEP company, we help you write IEPs, Section 504 plans, and other forms in our special education software
companies can scan your IEPs to ensure that they are compliant with the state.
Considering A Statewide Special Education Solution?